Asunder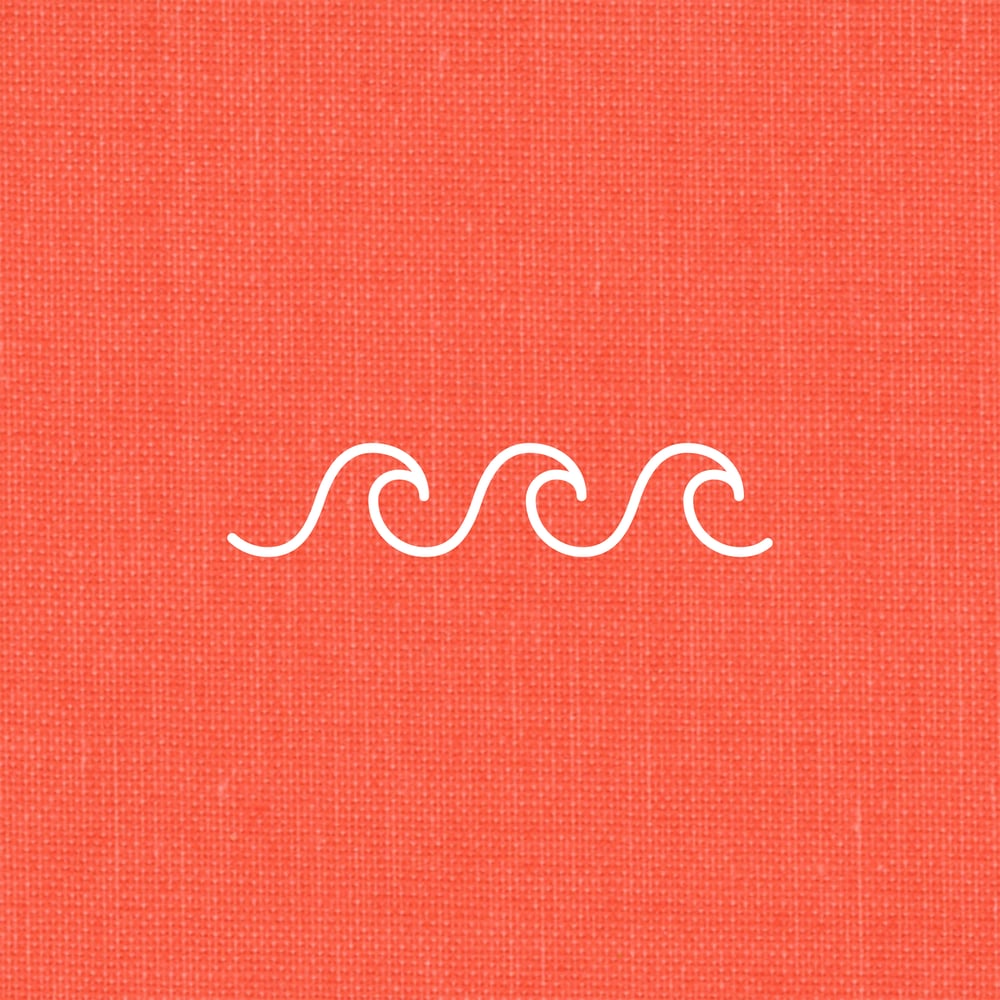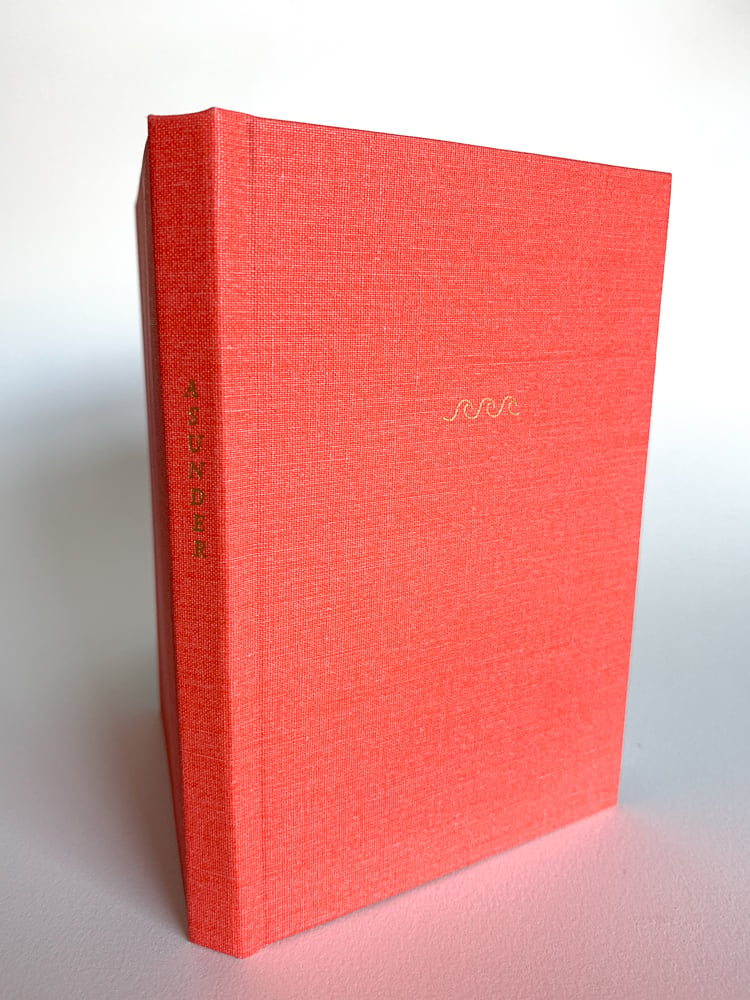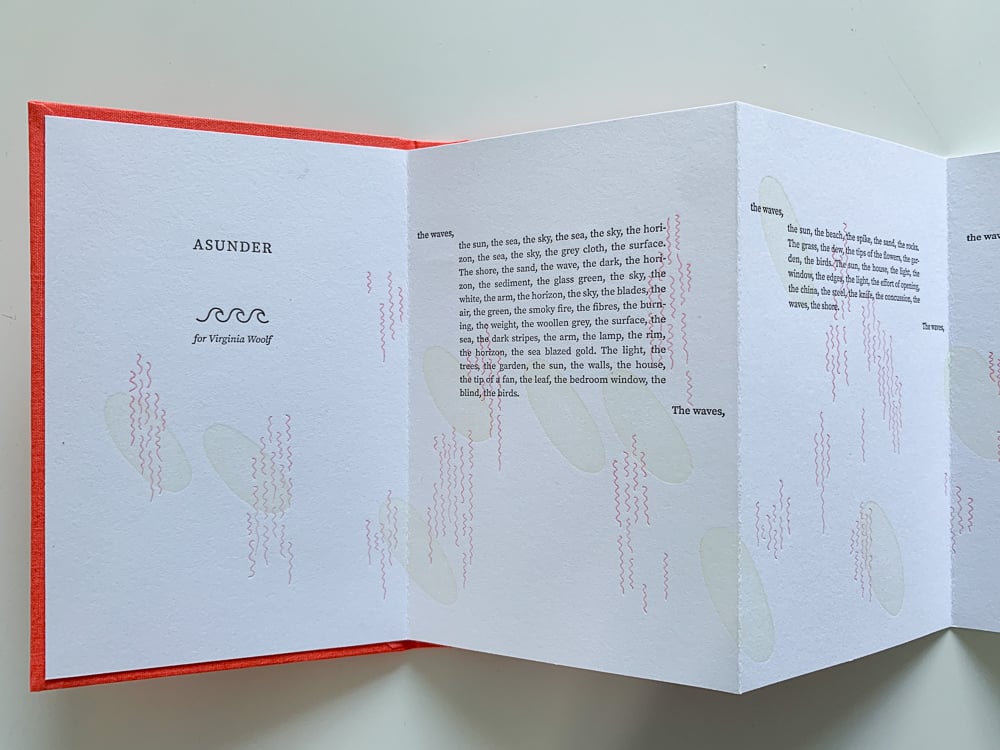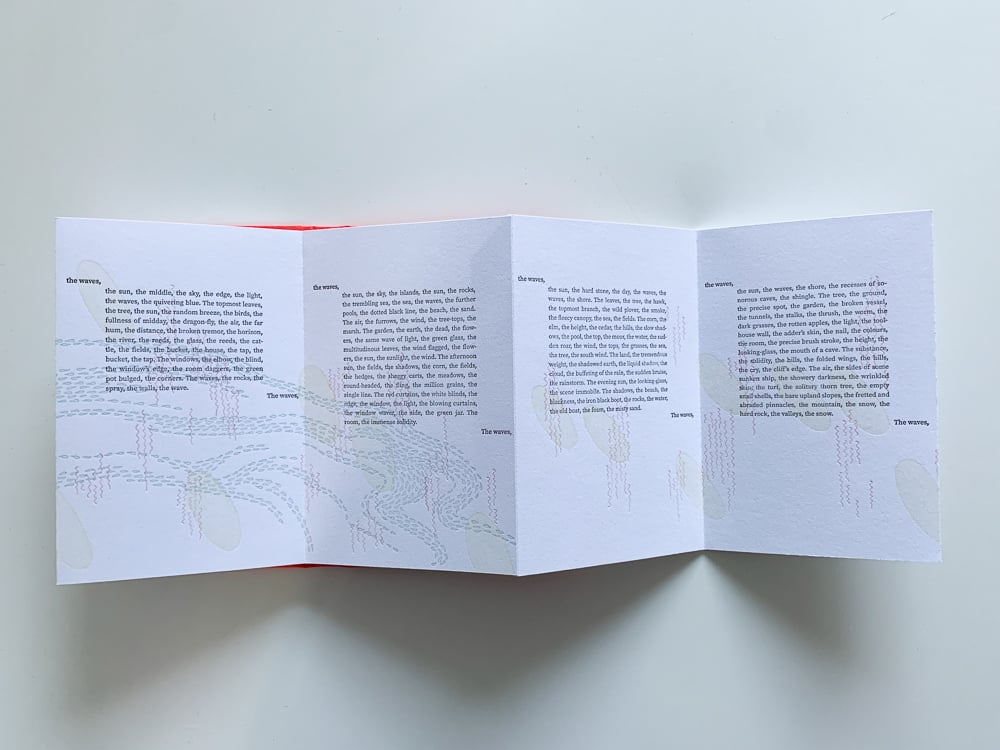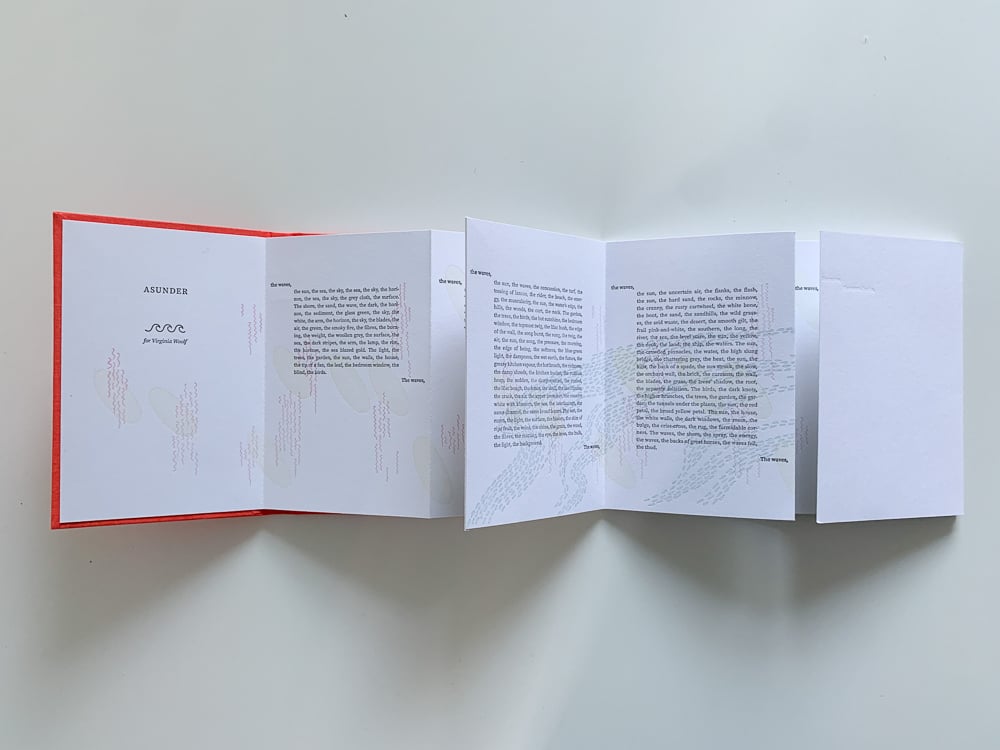 Asunder is a collection of all 'the' things washed ashore in Virginia Woolf's The Waves.
4x6" letterpress printed book designed, printed, and bound by All Snakes Press
Printed on a Challenge Proof Press. The type is Source Serif Pro. The Paper is Savoy. The coral covers are gold foil stamped.
Salt Lake City: All Snakes Press, 2019